What you see below is my trusty Dodge Durango pwning a Geo Prism that tried to dart across oncoming traffic to get from the mall to Wal-Mart (WTF?  Was there a sale?).
What you don't see is the look of shame and horror as the nineteen year old driver realizes that he's going to have to sell blood plasma from now until the end of time to pay off the traffic fines for having no license, no insurance, and failing to yield the right of way. Also, his fifteen year old girlfriend is pregnant.
Sucks to be you dude.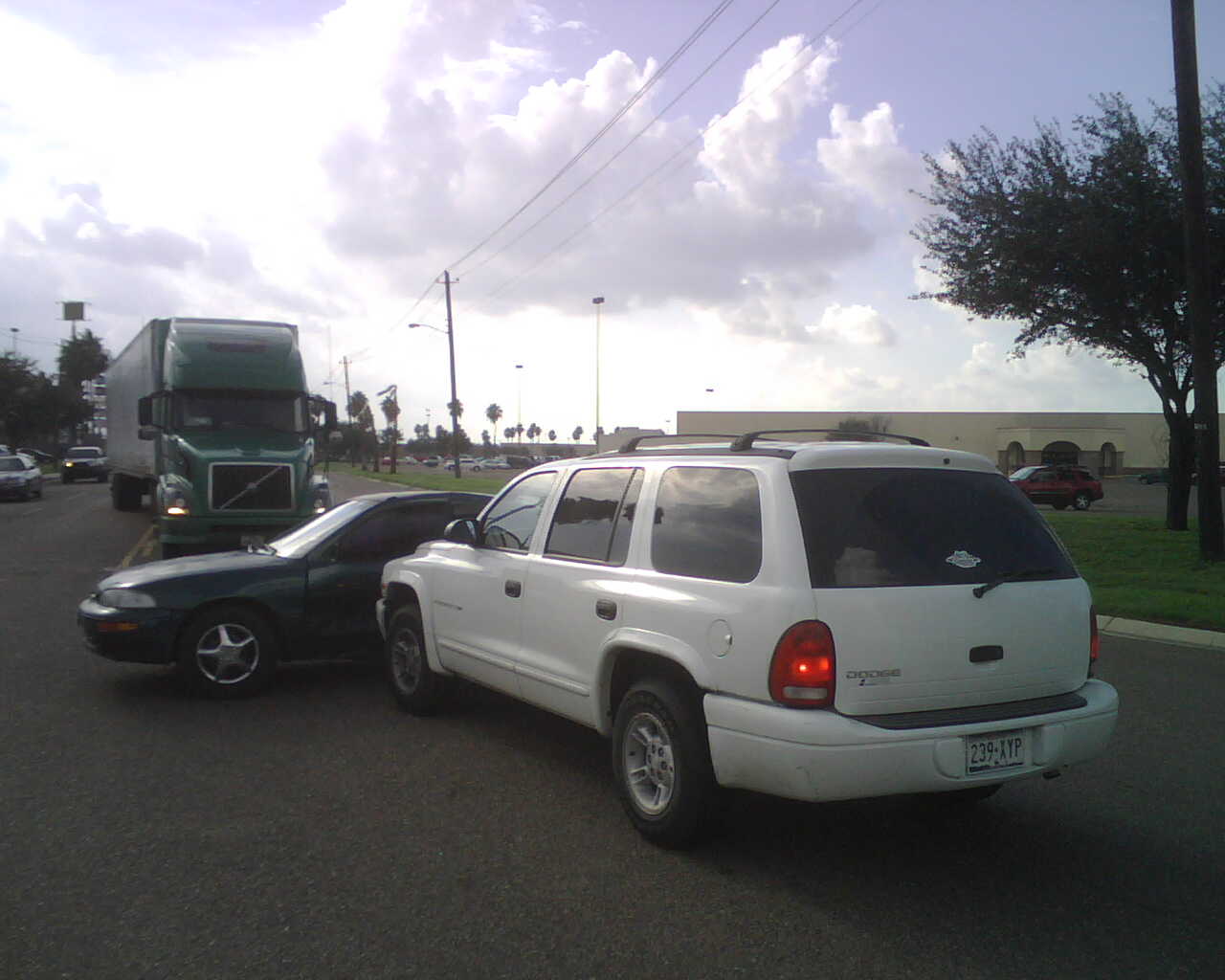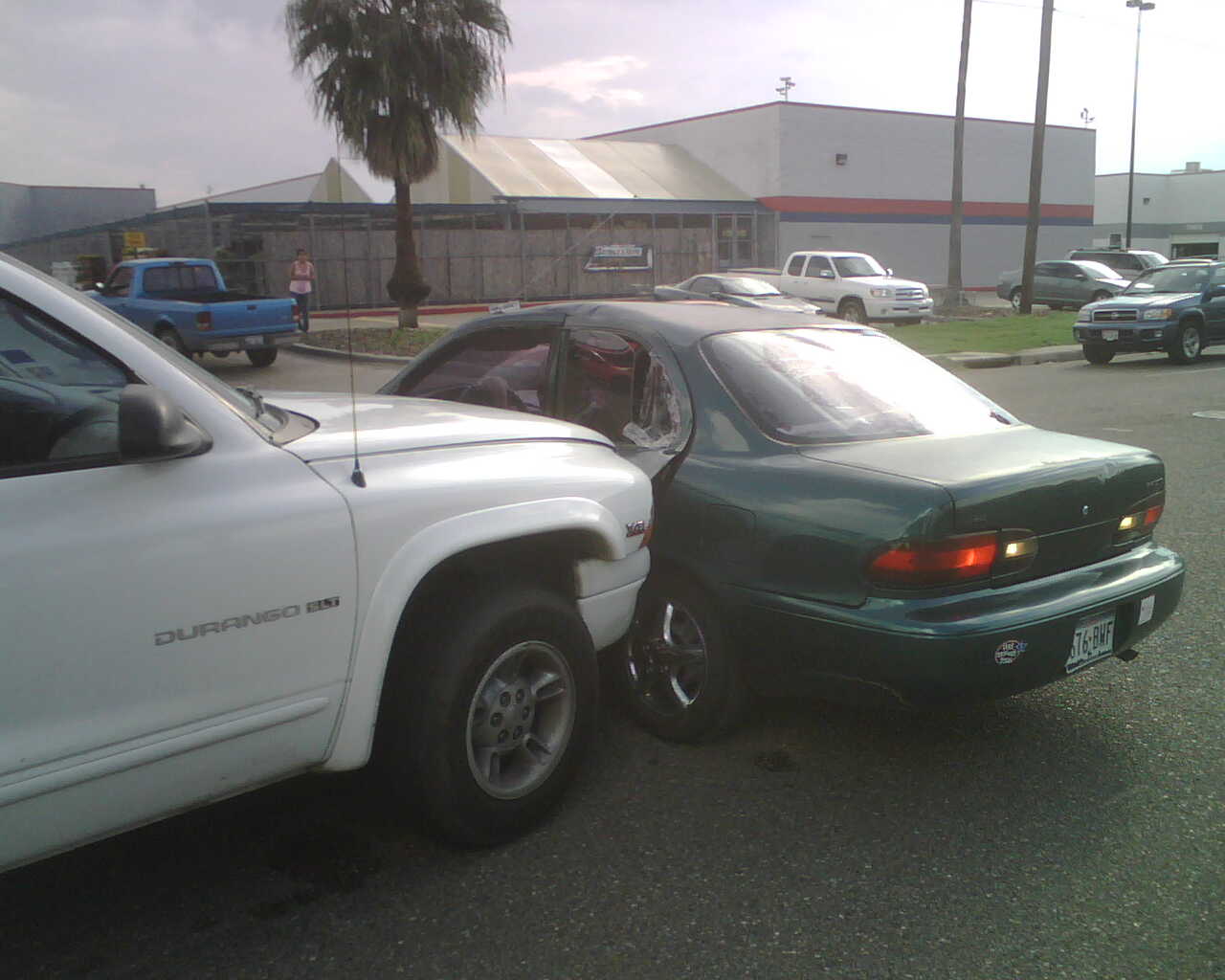 Comments
comments
Powered by Facebook Comments