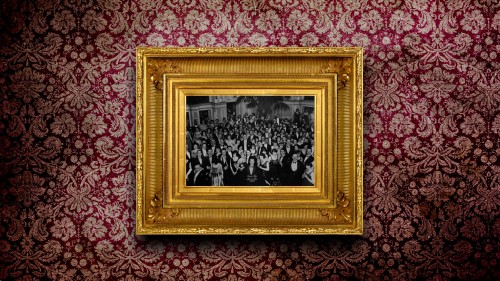 If you're a Stanley Kubrick fan like me, you probably count The Shining as one of your favorite films of all time (like me).  It is a masterpiece of suspense and horror that spawned dozens of pop culture references, as well as countless nightmares for kids and adults alike.  But more than any of the human characters, it was the creepy and desolate Overlook Hotel that was the star of the show.
So, with the Overlook Hotel as my inspiration, I built this elegant but dark wallpaper for your viewing pleasure.  It features the black and white portrait of the July 4th Ball with Jack Torrance (Jack Nicholson) in the front row.  I hope you enjoy it.
Credit to Lost & Taken for the original red damask wallpaper used as the base layer for this image.
Comments
comments
Powered by Facebook Comments