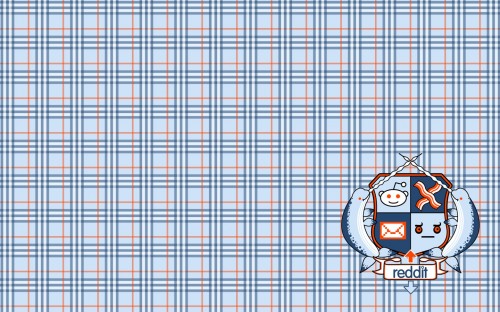 Hello Reddit!  I'm feeling rather preppy today.  I think I'll put on a crisp white shirt and some khakis and bask in the sun while my imaginary butler, serves me imaginary tea and biscuits.  To help spread my good cheer, I have created for you this plaid wallpaper embellished with the Reddit coat of arms (credit to Redditor licenseplate).
PC and Mac people unite!  This wallpaper will make a lovely addition to the computer desktop of your choice, regardless of your preference.  I also think it would make a lovely blanket, in case anyone wants to do some creative quilting.
I hope this wallpaper will be enjoyed by one and all, especially the preppier redditors (Predditors? Oh, no that doesn't work at all).
Comments
comments
Powered by Facebook Comments