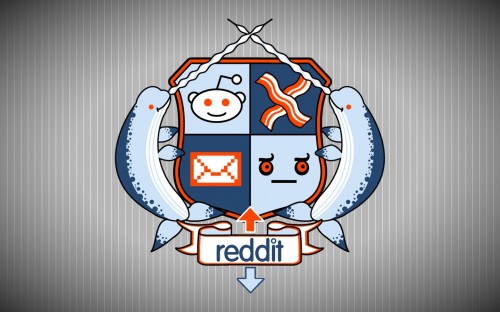 If you're a regular Redditor, or just a fan of the popular social networking site Reddit, then I hope you'll enjoy this Reddit Coat of Arms logo wallpaper that I made.
I wanted to do something not exactly fancy, but more elegant than just a plain background.  So, I've added some tasteful pinstripes and a subtle vignette around the edges to give it some depth.  The full version is 1440 x 900 pixels widescreen format to fit most newer PCs, Macs, and netbooks.
Update!
Credit for the official Reddit coat of arms goes to the Reddit community the original designer, licenseplate, who has a much cooler Reddit username than me.  If there are any specific Redditors that I should credit, please let me know.
Comments
comments
Powered by Facebook Comments