American car manufacturers have a long history of rebadging vehicles, adding some upgrades, some downgrades, and after a few styling cues, giving these "new" vechicles a life of their own.  The Camaro and Trans Am, Sebring and Stratus, Pinto and Mustang II.  Sometimes these little experiments work.  Sometimes they become the laughing stock of the brand.
Cadillac is no exception, and as with most GM brands this strategy has been a mixed bag.  But unlike most GM brands, when Cadillac gets it wrong the brand value suffers like a poison victim.  After all, if Pontiac rolls out a loser like the Aztec (which shares its platform with the equally ugly Buick Rendezvous), nobody thinks any less of Pontiac.  It's just another ugly American car.  Hell, we've come to expect it.
But when Cadillac unveils a bastard child like the Cimarron (based on the Chevy Cavalier) in 1981, you can expect some gasps of horror at the local Country Club.  It's enough to make the gentry switch to Lincoln.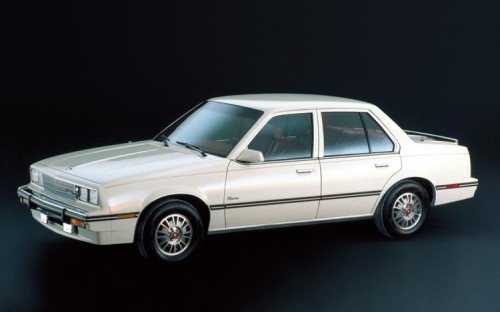 Cadillac tried it again with the Catera (based on the Opel Omega) in 1997, and just like their last attempt, it bombed.  Between the uninspired styling, and a marketing campaign that was apparently aimed at thirteen year old boys (remember Cindy Crawford and the duck?), was there ever any hope?  Sure, I can understand the desire to reach out to a younger, affluent market segment, but how does Cadillac keep getting it so wrong?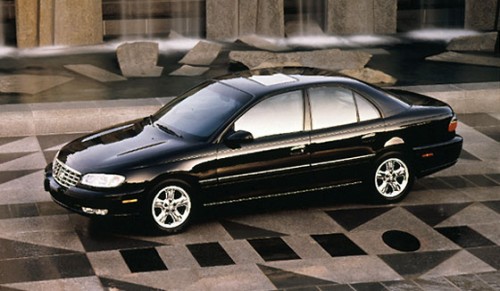 And then came the Escalade.  Cadillac put a new face on an old friend (Tahoe/Suburban) and finally found a winner.  It had everything the contemporary car buyer wanted: luxury and comfort, style and prestige, all wrapped around a proven platform that any driver could appreciate.  Soccer moms loved them, CEO's loved riding in them, and rap stars turned them into gold plated egos on wheels.  It was enough to put the shine back into Cadillac's crest.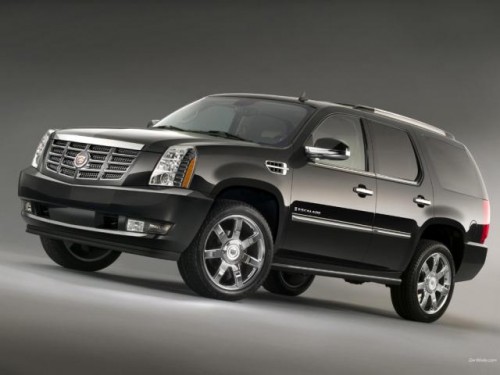 The CTS came along a few years later, and again Cadillac had another winner.  Sporty and aggressive, the CTS was the perfect vehicle for car buyers who wanted an American made car with all of the luxury and performance of a European vehicle.  Finally, America had a viable alternative to Mercedes and BMW.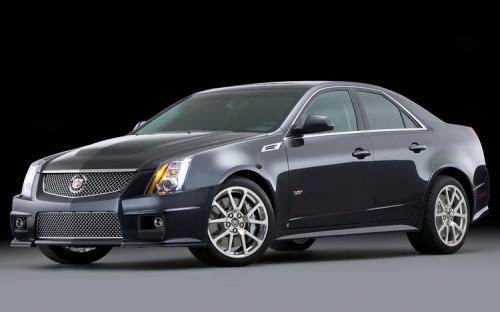 But most importantly, after decades of being associated with white haired old ladies, Cadillac was young, sporty and fun again, the way it had been in the '50s and '60s.
This isn't to say that Cadillac hasn't produced some fun sporty cars in the last few decades.  They just haven't built any that people could afford, or for which the expense could be justified.  The plush and powerful Allante was a winner in my book, but not many people wanted a $50,000 front drive convertible.  The XLR is another winner with it's super-aggressive, angular styling and high-end performance, but at $70,000, it's far out of reach for most of middle America.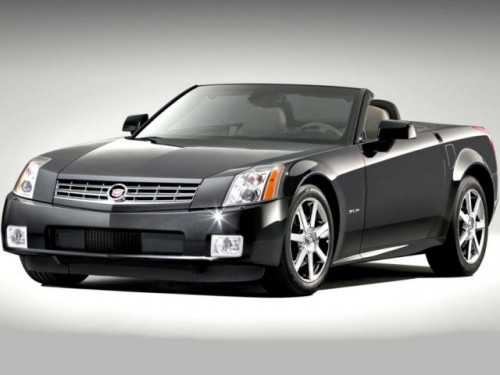 I have to admit that since their introduction, Cadillac has done a remarkable job of keeping the Escalade and CTS updated and fresh.  In fact the new CTS coupe is another step in the right direction, but what Cadillac needs now is another home run; something completely different that gets its inspiration from the Allantes and XLRs that we love, but can't afford.  And that's where my plan comes into play.
The same way Chevrolet's Tahoe became the best selling Escalade, the GM Kappa platform – on which both the Pontiac Solstice and Saturn Sky are based – could easily become Cadillac's first mid-range convertible.  It's sporty, it's rear-wheel drive, and the engineering is already done, so the hardest part for Cadillac is to improve the design and truly make it their own.  Let the engineers and designers do what they want and tell the marketing people to get the hell out of the building.  Added bonus: Since the Kappa platform has been discontinued, it would give GM the opportunity to put hundreds of auto workers back on the assembly line.  Everybody wins.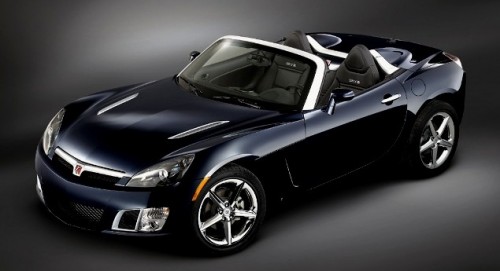 To be honest, I think the reason the Solstice and Sky never took off is that Americans have simply lost their love for Pontiac, and nobody really got that whole Saturn concept.  But slap a Cadillac logo on that sleek, sexy body and GM could sell a million of them.
So here's my challenge to GM and Cadillac.  Resurrect the Kappa platform, build an appealing sports car that the middle class can afford, and put some faith in the American car buyer.
And after you sell the first thousand, please send one my way.  I promise I'll drive it with pride!
Comments
comments
Powered by Facebook Comments