The 1980s produced a lot of vehicles that can only be described as absolutely awful.  There were so many poorly designed and shoddily built automotive eyesores, that one is tempted to pretend the '80s never happened at all.  Who could forget the Cadillac Cimarron or Alfa Romeo Milano (no matter how much we want to)?  Fortunately, there are more than a few oddballs that managed to escape the curse of bad design and terrible engineering which seemed to define the automotive landscape of that era.  Here are five of my favorites that (sometimes loosely) fall into the luxury sports car category.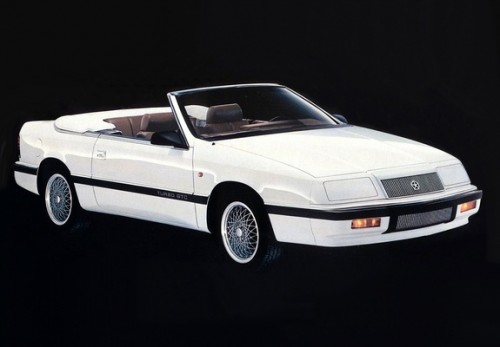 Chrysler LeBaron Convertible
Okay, don't say it.  I already know.  It's a bit of a stretch to call the LeBaron an actual luxury car (or sports car for that matter), and it would only take a coin flip to dump this middle-America preppy-mobile into a "worst cars" list, but by the standards of the day, it was not a bad set of wheels.  The LeBaron had a uniquely modern look that carried the model well into the '90s, and even by today's standards, I wouldn't be embarrassed to be seen in one of these; maybe not on the way to an opera, but it would be great for a day at the beach.
Lincoln Mark VII LSC
Based on the same platform as its more affordable contemporaries, the Thunderbird and Cougar, and paired with Ford's tried and true 5 liter 302 Windsor V8, the Lincoln Mark VII LSC was as much muscle car as it was luxury touring coupe.  With bulging fenders and beefy sport wheels and tires, the Mark VII offers only subtle hints at the performance hiding under the hood.  One moment you're lighting up the tires in a brutal display of white smoke and black tire marks, and the next, you're gracefully rolling into the valet service at the country club.  It had that sort of split personality, and we loved it for that very reason.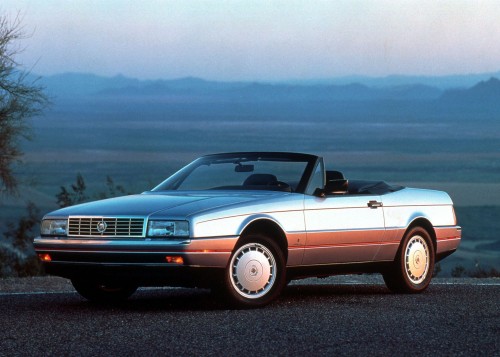 Cadillac Allante
Unlike the massive sedans and coupes that ruled Cadillac's lineup for decades, this sleek roadster sported front wheel drive, a transverse mounted 4.6 liter V8, and an optional hard top that further added to the clean design and modern feel.  To be honest, this was a strange little car for Cadillac to build in the 1980s.  Its development was something of a gamble (especially at a $50,000+ price point) and unfortunately that gamble didn't exactly pay off, with Cadillac selling just over 20,000 units in its seven year run.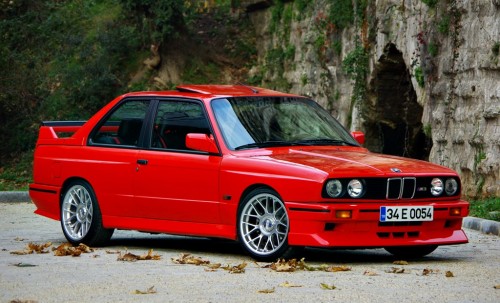 BMW M3 (E30)
The mid-1980s saw BMW's entry level 3 series give way to the high performance monstrosity you see before you now.  The M3 boasted ground effects, wider body panels, and a distinctive trunk lid spoiler that basically dared other sports cars to pick a fight; one which they would ultimately lose.  The E30 version of the M3 is now considered a collectible, so if you can find one, it's still going to cost you almost as much as a new 3 series.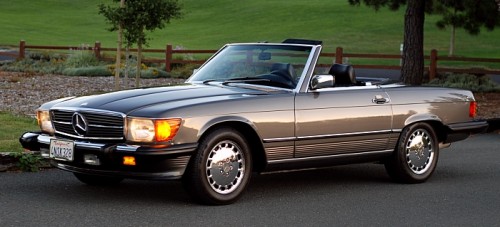 Mercedes Benz 560 SL
Although this body style was introduced in the early 1970s, the Mercedes Benz SL class was THE luxury sports car of the 1980s.  From American Gigolo to Miami Vice this car played a starring role in numerous films and TV shows, as well as earning a prominent parking space at every luxury hotel and club from New York to Los Angeles.  This is what money looked like in the 80s.
So, what do you think?
Love 'em? Hate 'em?  Shoot me some feedback in the comments section and let me know what '80s cars you'd like to see on this list!
Comments
comments
Powered by Facebook Comments